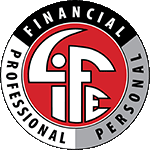 .
Our Point of View:
You can live the life you've always wanted. We believe it requires correct information, applied with discipline, consistency, and purpose, over time, and with the support and encouragement of a community of people aligned in common purpose.
To Get the LIFE you've always wanted!
For those
who desire high achievement and lifestyle, we offer a shot at
financial freedom
through our
sales compensation plan.
For the large percentage of people who struggle with debt and credit problems, we offer
debt freedom
through our
Financial Fitness products and services.
And for those who are underprivileged, disenfranchised, or victims of disaster, we offer
functional freedom
through our
Life on Life Initiative
and charitable outreaches.
https://www.linkedin.com/in/judykilday